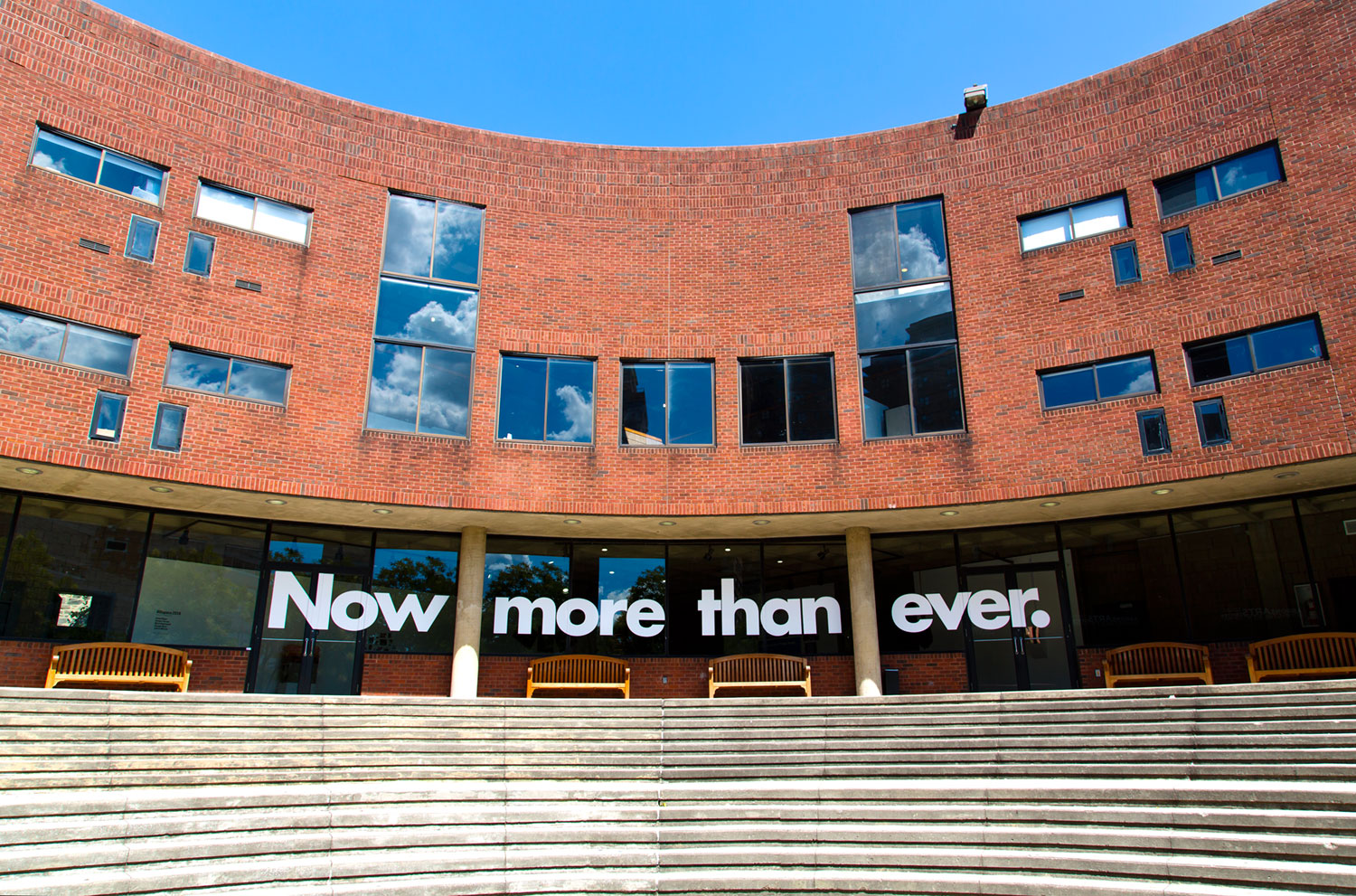 Rec-elections (1952-2016)
installation, archival pigment prints mounted on dibond, posters, bumper stickers
Dimensions variable.
2016

Project Description

This second iteration of the Rec-elections project expands the project by erasing the presidential candidate's images and names from appropriated campaign posters, leaving behind only their campaign slogans and their campaign office addresses. This erasure of candidates such as Richard Nixon, George Wallace, and Mike Huckabee among others reveals the language of myth inherently embedded within American presidential campaign advertising. Utilizing the language of myth as a material, this iteration of Rec-elections takes the form of prints, site-specific installations, campaign buttons, bumper stickers, etc.
RE-districting (New York State Senate District 20)
(screenshot of GPS data from performance imported into Google Earth)
site-specific GPS drawing, archival pigment print, single channel HD video, rocks from NY State Senate District 20
Dimensions variable.
2017
Project Description

In March of 2017 I took a walk with a GPS device that illuminated a gerrymandered New York State Senate District in Brooklyn nicknamed "The Steam Shovel District". Using a GPS device to track my walk and my body as a drawing instrument I traced the borders of NY State Senate District 20 during a 32 mile walk through the many diverse communities of the district. Along with the GPS data, video documentation from the various neighborhoods in the district was collected. My redrawing of NY State District 20 reveals the districts calculated design and the absurdity of its shape while embellishing it with an equally absurd addition to its shape. The GPS data collected through this gesture resulted in an immaterial line drawing on the landscape that reveals the district's invisible borders that were designed to sort communities for political gain.
Rec-elections 2